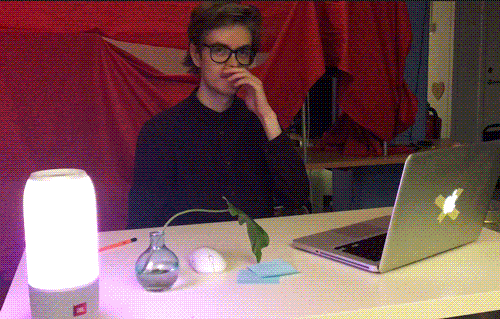 Jonas is an artist based in Sweden with experience in comics, video games and illustration. They recently graduated from Futuregames as a graphic artist with focus on UI & UX design, 3D modelling, animation and visual development such as storyboards, character and environment design. 
Space Deer

 and U

s with plants on our heads

 is two appreciated webcomics where the former is still receiving the occasional update. At the moment they are working on a graphic novel called

Plantland: Last & First,

a longer story

 

expected to start running in webform soon.
Illustration in Indie Game Zine #1 sold on Fangamer
Short story in Uncle Grandpa #2 by BOOM Studios
Illustration in the Pokémon fanbook Pokémon Traveller
Artist on an educational Alfie Atkins game with Gro Play (release later this summer)
Poster for Webbhallen/Musikhjälpens charity stream 2017
Icons & vignettes for the games publisher Next2Indies
Writing and illustrating the graphic novel Empty Planet